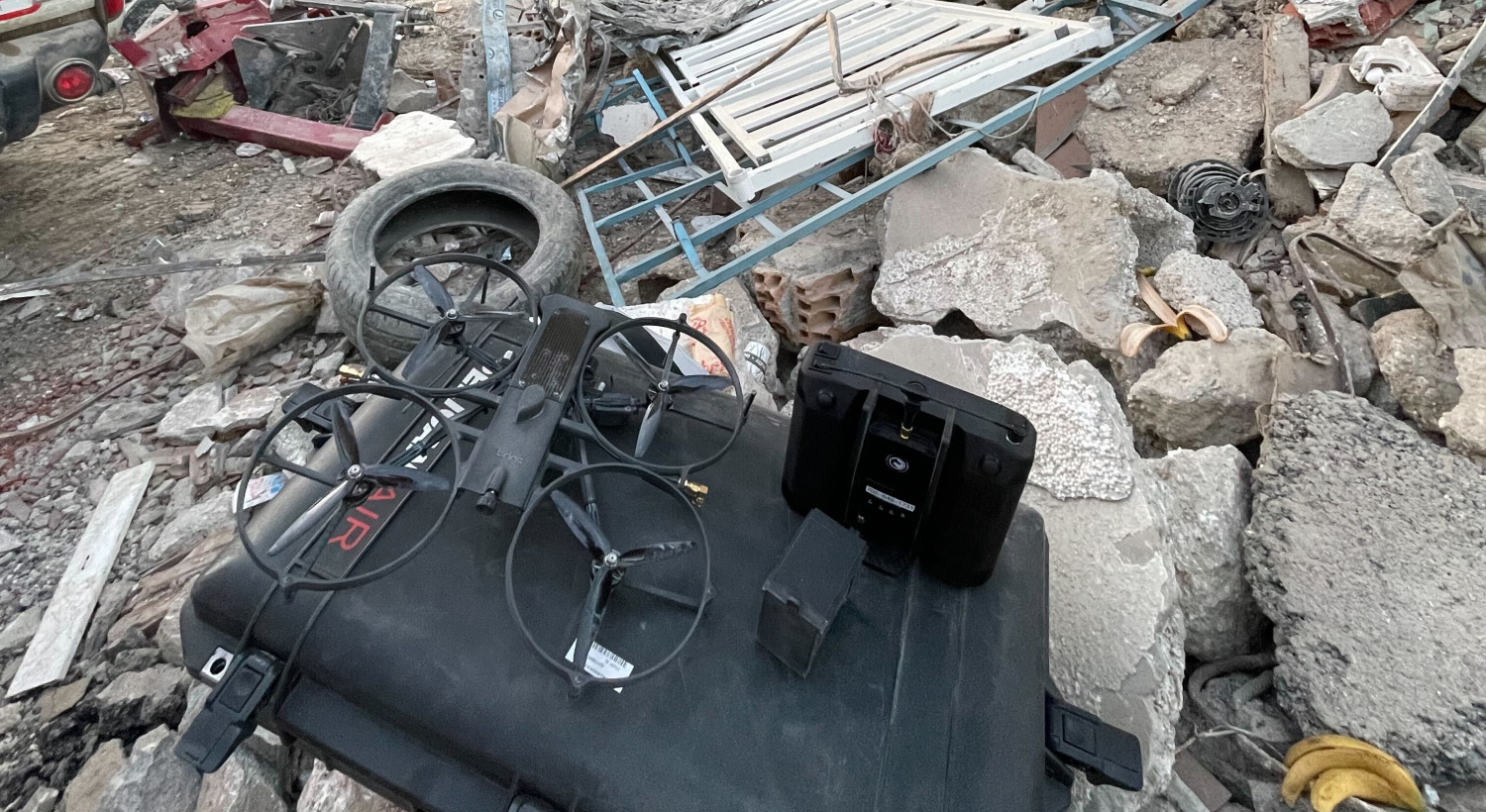 BRINC's Deployment in Turkey: Earthquake Response 
Deployment Period: BRINC's deployment in Turkey occurred from February 12 to February 17.
Duration: The team was active on the ground for a total of 6 days.
Coordination Partners: BRINC coordinated their efforts in collaboration with:
USAID

US State Department

US Department of Defense

US Embassy Ankara

Turkish Embassy in the United States

Turkish Ministry of Interior: Disaster and Emergency Management Authority – AFAD
Purpose and Use-case:
Reconnaissance: The main focus was on the reconnaissance of structurally unsound commercial buildings.

Urban Search and Rescue: LEMUR S drones were used for urban search and rescue missions.

Identification of Remains: The drones played a pivotal role in the identification of remains in damaged commercial buildings.
Operations:
Flights Conducted: Nearly 50 drone flights were executed.

Deployed Resources: 2 LEMUR S drones were deployed along with 1 pilot and 1 enabler to assist in the operations.
Accessories and Features: Glass Breaker Accessory: This accessory was used extensively. The earthquake occurred at 04:17 local time, with an outside temperature of around 33 degrees, resulting in most windows being closed. Despite the visible structural damage, many windows remained intact. When families identified the last known locations of their loved ones, often in elevated positions (floors 2-12), the team used the Glass Breaker accessory to gain entry after an exterior inspection showed no viable entry points. Once inside, they were able to identify and locate the remains of family members.
Field Anecdote: The pilot expertly navigated the LEMUR S drone at high altitudes to break into the structure using the Glass Breaker. Inside, the team successfully located the remains of a deceased family member, proving the value of their equipment and expertise during such critical missions.